Welcome to Skateholm 7,000 years ago! Choose from three different educational setups.
Program 1
Program 1 is 45 minutes long and provides a brief introduction to the world of hunters and gatherers based on what we know about the people who lived in Skateholm 7,000 years ago.
We look at reconstructions of their tools and discuss how they were used. What do gravels tell us about people's lives? What do they not tell us?
Program 2
Program 2 is 90 minutes long, allowing us to engage in hands-on activities and use materials that we rarely or never use nowadays. How does it feel to cut with a flint knife or make holes with an awl made of deer bone? If the weather permits, we can go outside and test how easy or difficult it is to start a fire using the wood-on-wood method. 
Program 3
Program 3 is our half-day program, which includes everything from Program 2. In addition, it includes a grave simulation activity and the opportunity for students to create their own artifacts using time-period techniques and materials, which they can then take home with them.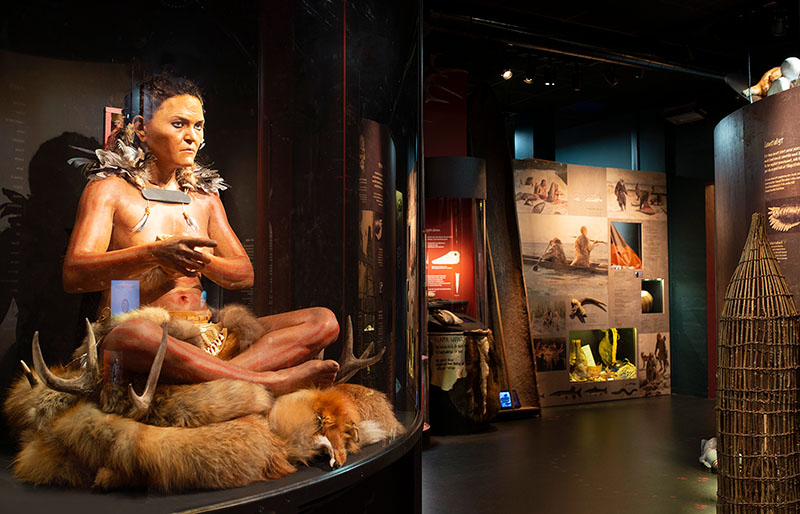 Links
Try sewing a leather pouch in the Stone Age style - YouTube
Try drilling in the Stone Age style - YouTube